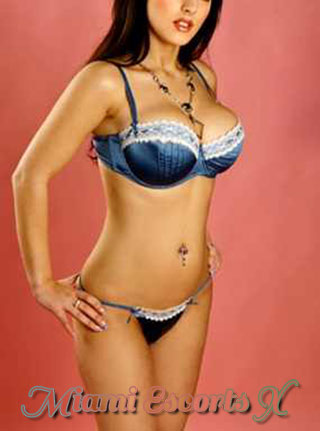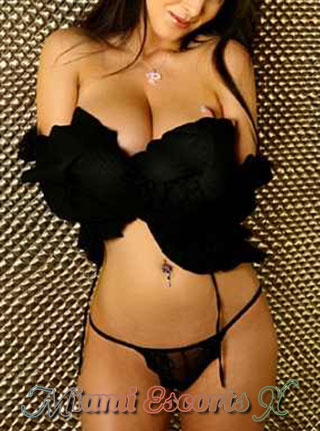 MARLA Full Supple Lips, Sensational Smile, with Curves that go on Forever!
Needless to say, this girl has everything wrapped up in a tight little package. Personality, flexibility, and that kind of body that even movie stars wish for. She keeps herself toned and fit, she wears her gorgeous dark hair flowing soft and silky. Unless you asked her to dress for a formal event, or wear business attire you'll find Marla dresses to accentuate her voluptuous curves. She knows she's got a sexy body, and she really has fun with it.
She'll Find Fun and Adventure in Whatever You Like!
Often Marla is asked to create a fantasy adventure, a sensual experience or an exploration of intimacy for her date. She is extremely good at finding the exact right adventure for all of her companions. The things she enjoys most is when her date shares ideas of what they think would be the most fun. Even if she is one of many escorts Miami couples rely on during conventions, or business banquets, Marla seems to blend in with any group, and her loveliness just stands apart from the rest.
1) Marla, how do you handle a social event that is too quiet or boring?
If I sense the couple I am with, or even if it's a single date, anytime I notice the atmosphere is becoming boring to them, I always have a back up plan. If they have to stay because it's a business requirement, I will quietly entertain my date at the table. I have my sneaky little tricks, often we can disappear somewhere for a few minutes to stimulate a little interest, have a drink, or just play a little to develop a bit of extra interest.
2) Are you as comfortable with women as you are with men?
Because I am a woman too, I am always comfortable with other women. In fact, I love women just as much as I love men. There is nothing more exciting to me than being with a man or woman or couple who want exciting adventure, good times, and some comfortable, luxurious intimacy. I can bring toys, music and candles to enhance the date, but what they bring to the party always makes it even better.