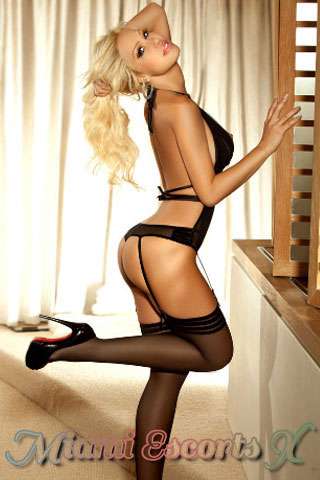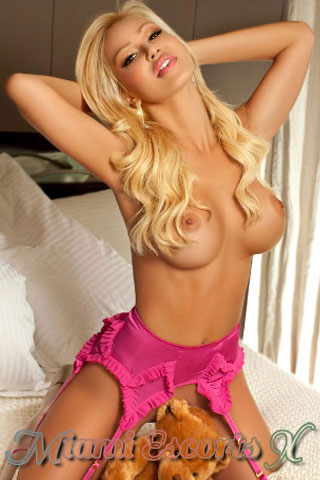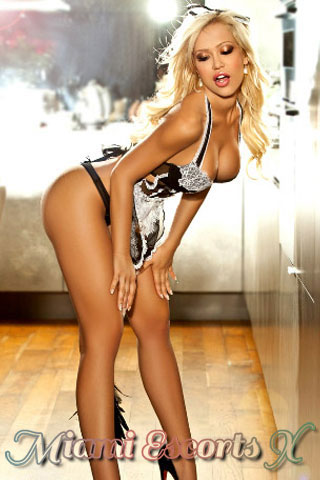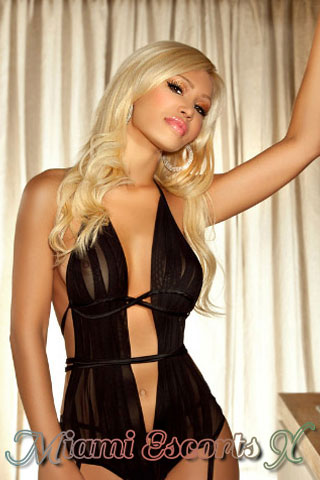 DAPHNE Famous for her Looks and That Silky Blonde Hair!
Gentlemen prefer Blondes, we know this is not always true, when it comes to fiery redheads, mysterious black haired beauties, and sensational brunettes, all of our escorts in Miami have sexy and appealing qualities. What could be true, however, is that the gentlemen who do prefer blondes, will surely prefer Daphne! She stands out from other escort services in Miami because she has those special qualities that every girl who wants to be an escort doesn't possess. We screen our escorts in Miami to be sure they have the natural personality and qualities needed to work intimately with people at this sophisticated level. Our Daphne rang all the buzzers and bells!
Loving People Makes Daphne great at her Miami Beach escorts career!
There is something about how she walks, how she smiles, the way she can hold a conversation about just about any subject that makes it obvious that she is a quality people person. Add to that the sensual skills, her social preferences and natural orientation to have fun, she's got the whole package. Daphne has a very inviting and assuring manner that opens the door for new clients to want to try new things with her.
1) What do you consider a successful escort date?
I like to be prepared and ready for a date in advance, enjoy a bath, set out my different outfits for formal dinner, casual nightclubbing, whatever my date wants to do with me. Then I put together some fun costumes, lingerie and naughty little secrets I like to wear on occasion. If I have a chance to talk to my date before we meet, I like to ask a couple easy questions about what they like. Things like fragrances of candles, massage oils and even perfumes are important to add to the enjoyment of our private time together. As we enter into each different part of our date, I love to build the excitement and anticipation. When everything goes well and the client wants to see me again soon, I feel sense of success.
2) Do you find conversation important during escort services?
At certain times communication is important to understand what the client wants on their date. Often when we are involved in various activities, I understand when my presence is all that is needed and that we don't need to talk. There is a sense of comfort and no need to talk all the time when people naturally connect.